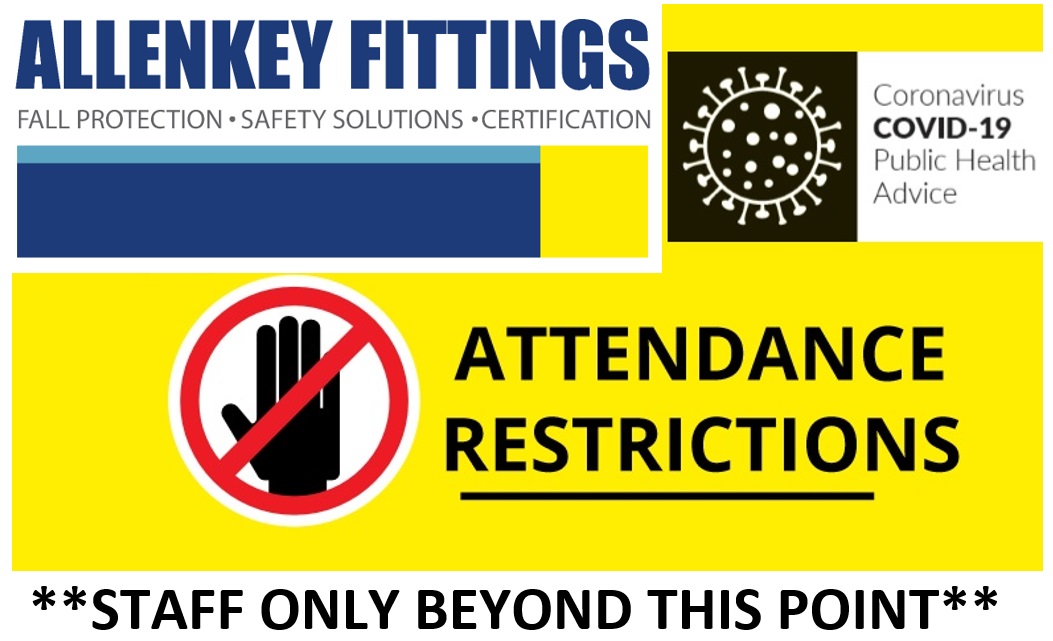 18 May

Covid-19 Statement – 18 May 2020

In accordance with the Return to Work Safely Directives announced on 9th May 2020 Allenkey Fittings Limited wish to bring your attention to the Attendance Restrictions and Contactless Payments procedures that are now in place.

The health and well-being of our employees, customers and communities remains our highest priority.

To this end we've updated some of our ways of working to ensure we continue to meet Customer needs in a safe and efficient manner.

Contactless payments for Cash-Sale Customers:

We have moved to contactless payments as our preferred payment option. Where possible, please call ahead to place your order and pay by card. We will prepare your order for collection once payment has been received.

Cash payments are still accepted subject to adhering to social distancing and public health guidelines.

Delivery and collection only:

Walk-in Customers to our specialist Fittings and Fabrication Units will be served in accordance with social distancing guidelines, please bear with us as delays may occur. For faster service please call ahead of your visit on 01 4509 466 or email: info@allenkeyfittings.ie for collection or delivery.

Should you choose collection, please be advised that the collection area is outside. Unfortunately, we cannot allow Customers to enter the premises at this time. Customers are advised to adhere to the 2 metre social distancing guidelines and cough and sneeze etiquette whilst waiting outside.

Continued thanks to all our Customers and Clients

We wish to give our continued thanks to all our valued Customers and Clients and wish you and your families well. By adhering to the above and Government Guidelines we will continue to keep our loved ones safe and hopefully return to normal trading conditions soon!

Stay Safe from the Management and all the Team at Allenkey.