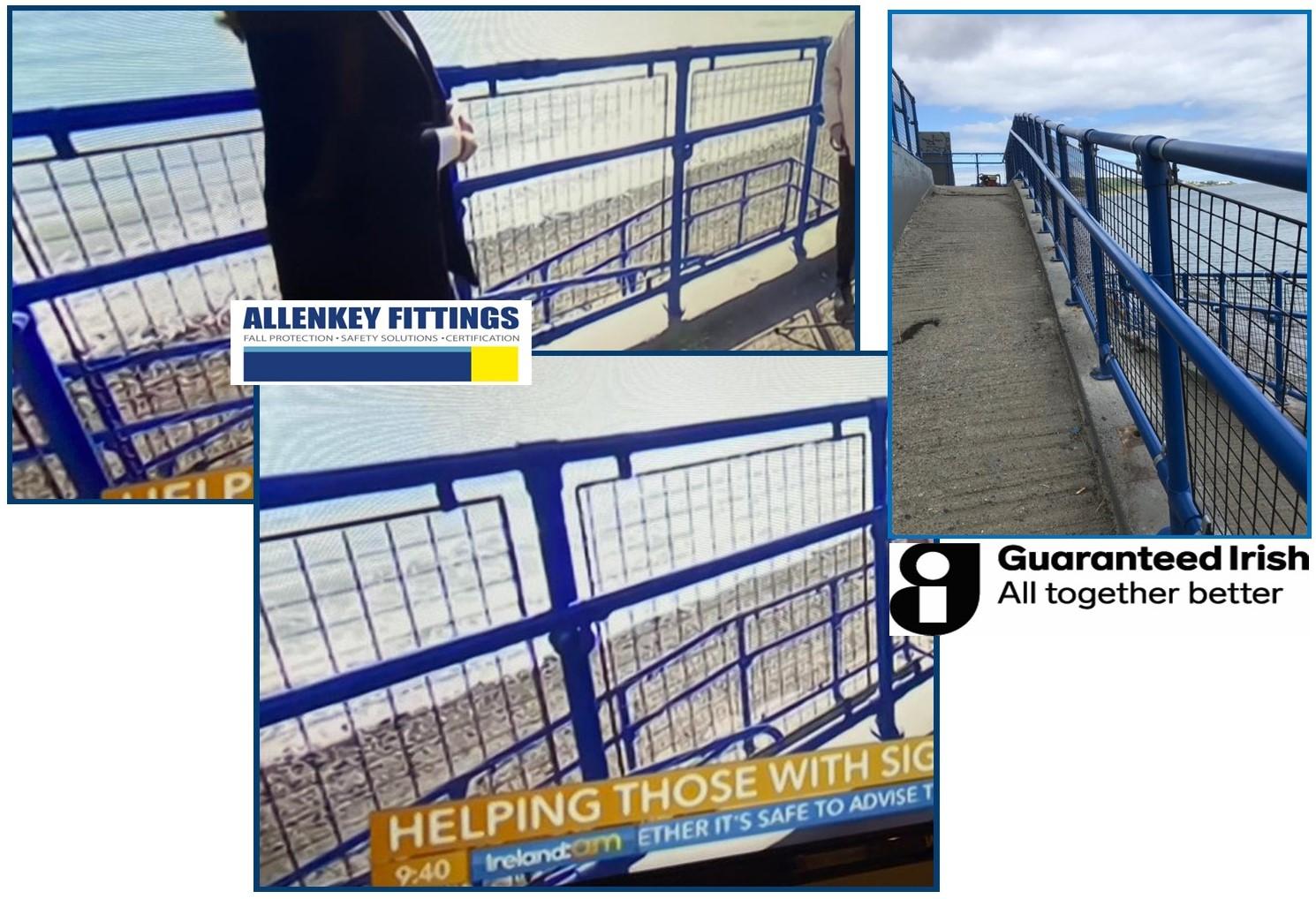 15 May

Allenkey DDA Compliant Handrail live on Virgin Media's Ireland AM TV Show!

We were delighted to see some of our DDA compliant fixed handrail which we installed recently at a public walkway to access the beach at Shankhill, on Ireland AM last week.

We don't often get our products showcased on live TV!

As always, we would love to hear your feedback and of course welcome any queries or comments – 01 450 9466. Don't forget our fall prevention equipment and lightning protection annual recertification service – contact Maura at 087 2839412 or maura@allenkeyfittings.ie

Thank you once again to all our industry colleagues and friends for continuing to support our small, Irish business, we appreciate your business now more than ever.

Take care everybody!